Russian Blue Kittens in Missouri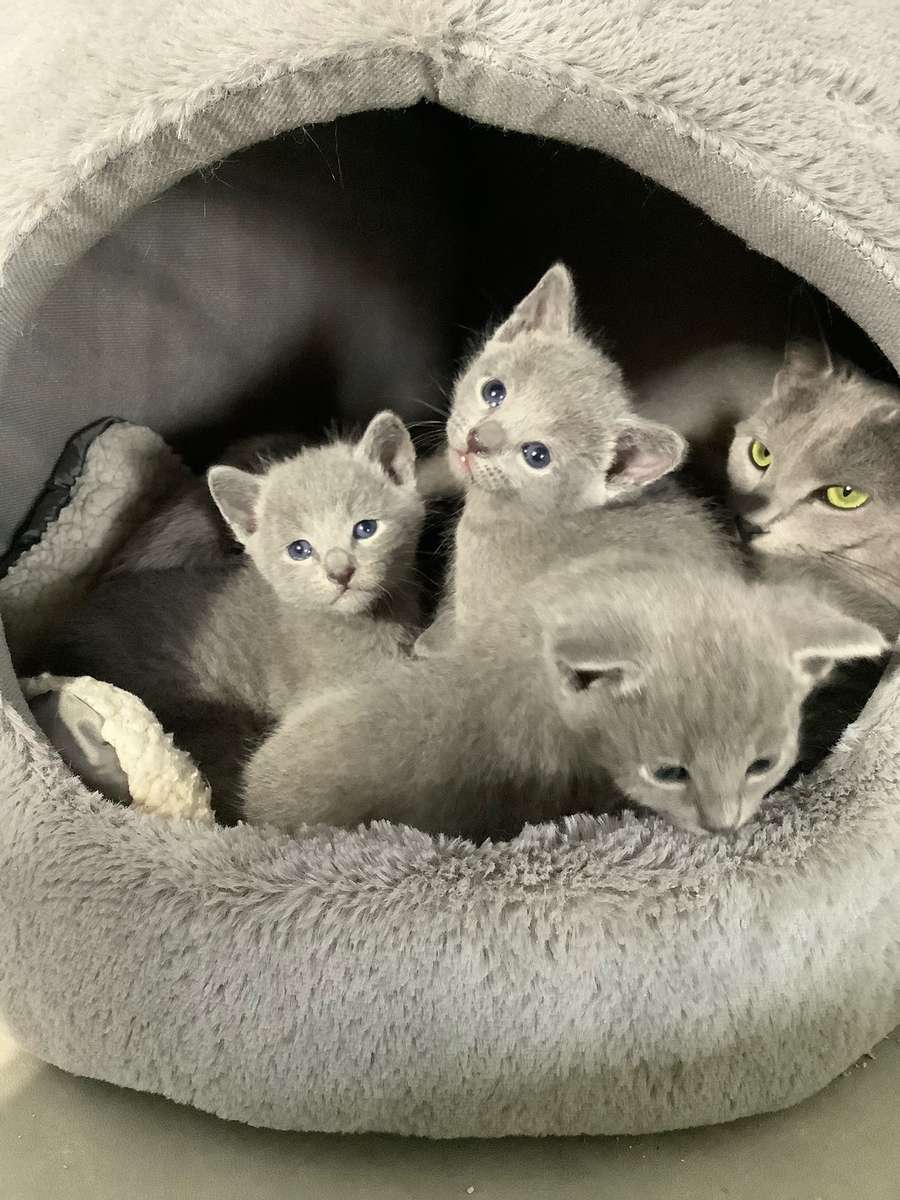 Russian Blue Kittens Available
Meet our Russian Blue Kittens!

We have available babies ready to go home this fall! Email us to reserve yours now!


What is a Russian Blue?
A Russian Blue is a very unique breed! They have beautiful silver tipped fur, an elegant body, and stunning emerald green eyes. Purebred Russian Blue kittens are born with blue eyes that turn green as they mature. They are calm, easy going, affectionate cats, and their beautiful smile will melt your heart! They are so full of personality and can only be described as fascinating. They are constant shadows of their favorite human. They can be very addicting and make it hard to only have one!
What are The Coats of Russian Blues?
Russian Blue coats are very elegant and beautiful. Their coats are a gorgeous dark gray that is tipped with silver. Their coats are very soft and silky because of the double-coat they have. Russian Blues can make good pets for owners who are slightly allergic because they produce less of the allergen that people are allergic to. They also tend to not shed much which also helps with allergies.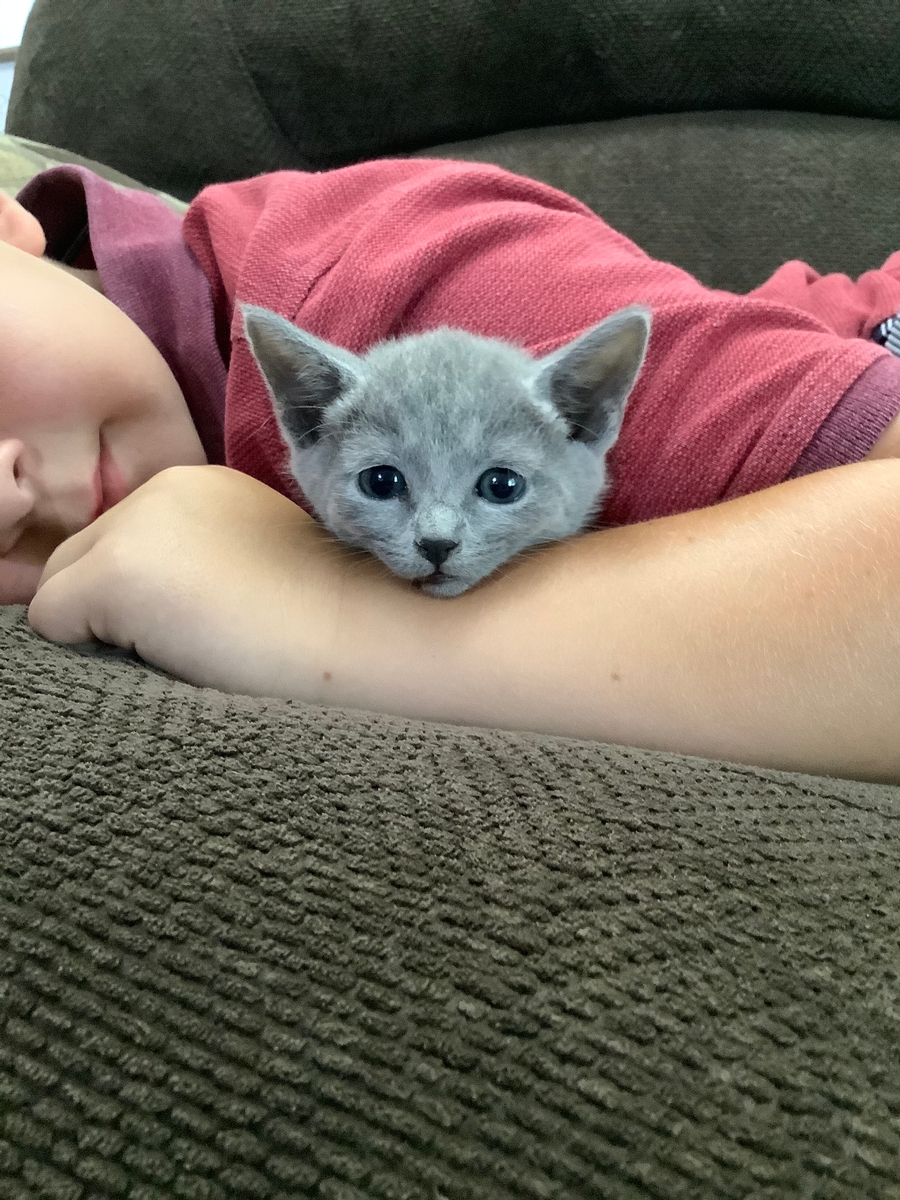 About Our Russian Blue Cattery
We are a small cattery located in Missouri and we are proudly registered by The International Cat Organization (TICA). Our kings and queens come from European champion feline bloodlines. Our #1 goal is to provide you with a sweet, friendly, and healthy kitten that will be your companion for many years to come! Our babies get tons of love and attention from day one.
Purchasing a Russian Blue Kitten
Our kittens are $2,500. They will have had all their vaccinations, be wormed, have their rabies shots, and be vet checked prior to being placed in their new homes. They will also come with a new carrier,their nursery blanket, their TICA slip, their health record, and their Royal Canin sample. Kittens can be chosen at 6 weeks old either through our pictures/videos or by FaceTime. We require a $500 deposit to hold a kitten and this will be applied towards the total cost of the kitten. We accept PayPal, Venmo, or mailed check.
What are the personalities of Russian Blue Cats like?
Russian Blue kittens are shy at first but adorable and playful when they get to know you. They tend to bond with individuals and build strong connections with their owners. They are known to be curious but not clingy. Russian Blues are one of the more intelligent cat breeds.
Photos our our Russian Blue kittens and cats.
Russian Blue Kittens Gallery